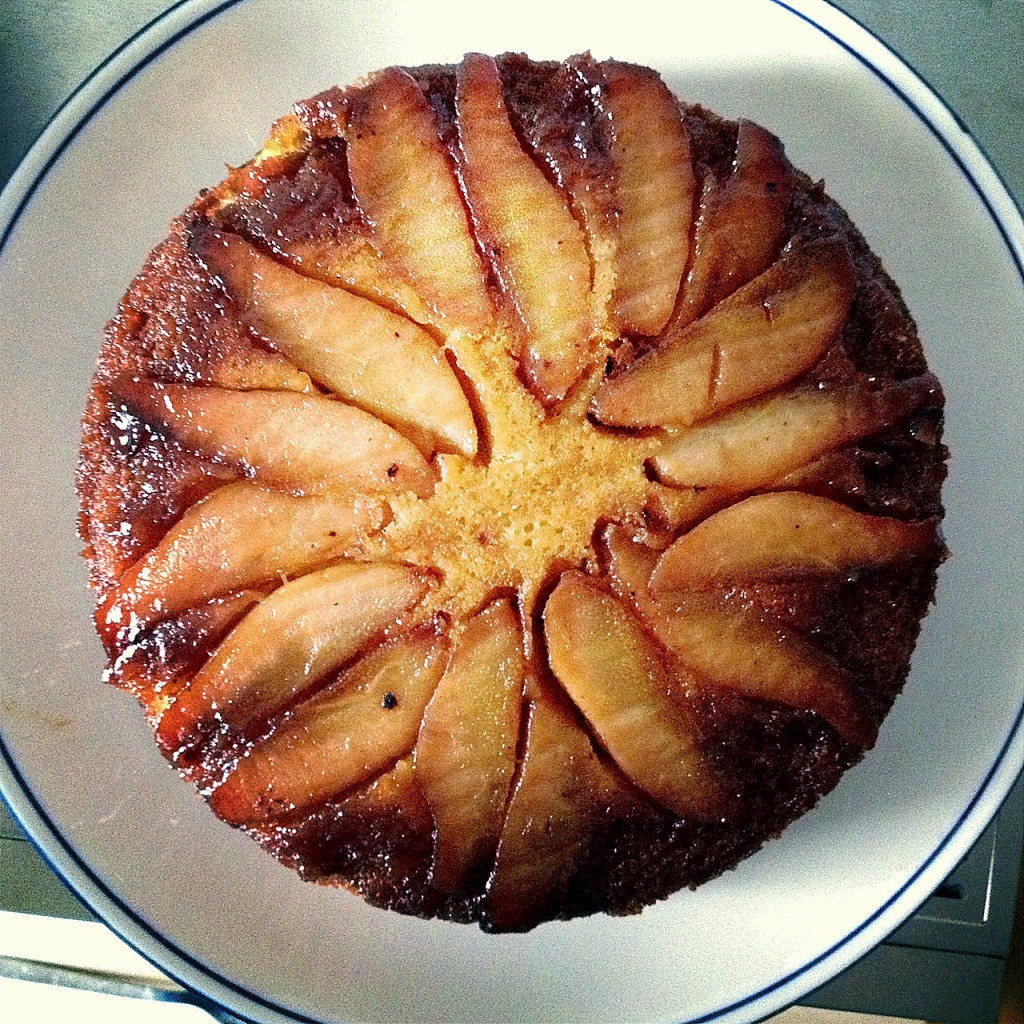 OMG. It's been so long since I wrote a blog post that I've almost forgotten how to do it. All these buttons and choices and photo sizes that need to be dealt with. No wonder it's been so long! Well, sorry. Life gets in the way, sometimes. And even with a penchant for quiet evenings at home, life (television, sleep, eating, reading) gets in the way. With little time left before it gets much too hot in my kitchen to bake, I have resolved to gas up the oven to have some material to share. Expect lots of cookies. For now, a cake.
Can you hardly believe it? I, the cake hater, chose to bake a cake for New Year's Eve. And, double OMG, I loved it. If you scroll to the bottom, you'll see me making my way through my second piece. Full and tipsy after a cozy celebration at home with some good friends, I plated a large piece of this moist cake, sat myself down, and avoided doing the dishes.
Casual elegance defines this cake. The tatin top takes some time and demonstrates to your guests that you have a bit more skill than simply using a small appliance and turning on the oven. But, given that beyond making the caramel you only need to beat and bake, it's perfect for when you want something pretty but don't have all day(s) to make something extravagant. The magic of this cake is the grated pear and star anise in the batter. The grated fruit adds a tremendous amount of moisture, and the spice is unexpected and warming.
Unfortunately, I gave my guests the leftovers, so could not make my way through a third piece. I dream of the January 1 that wasn't, where I was enjoying a cold piece of this cake for breakfast with a cup of strong coffee. There's always 2014…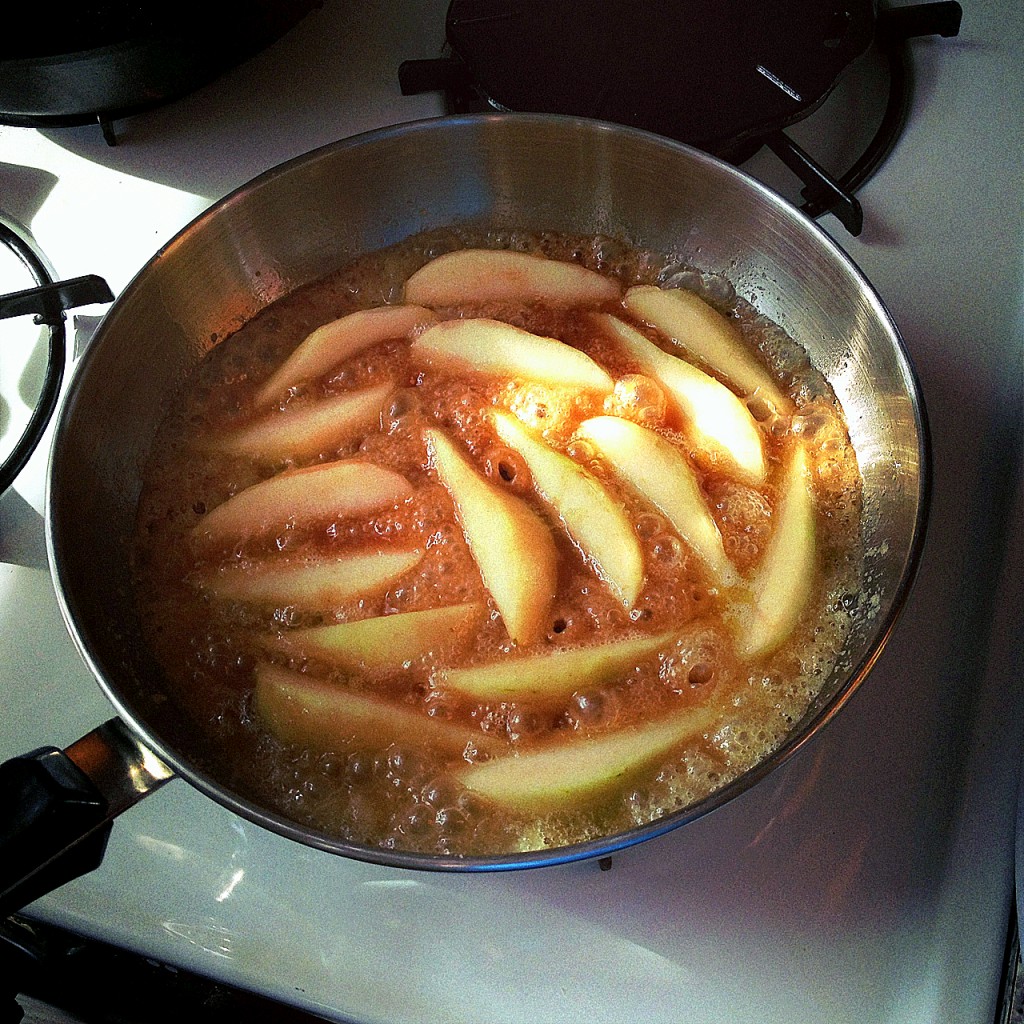 Pear Tatin Cake
Don't ask me when I found the recipe, but I know that I came across it at some point reading The Globe and Mail. So, I'm a feeling a little bit patriotic that I turned to and am now sharing a recipe by a great Canadian food writer, Lucy Waverman. My cake didn't turn out as perfect as I'd hoped; my pears browned a bit too much, my caramel bubbled over while baking, and some bits stuck to the pan, but all in all, it was totally fine. I'm eager to try this with other fruit and then varying the spice. I'm thinking apples, maybe strawberries, and even bananas.
I served my cake with a vanilla creme anglaise, but it would pair just as well with whipped cream or vanilla ice cream.
Biggest piece of advice: put a pan under your cake while baking to catch any dribbles.
You can find the recipe here.