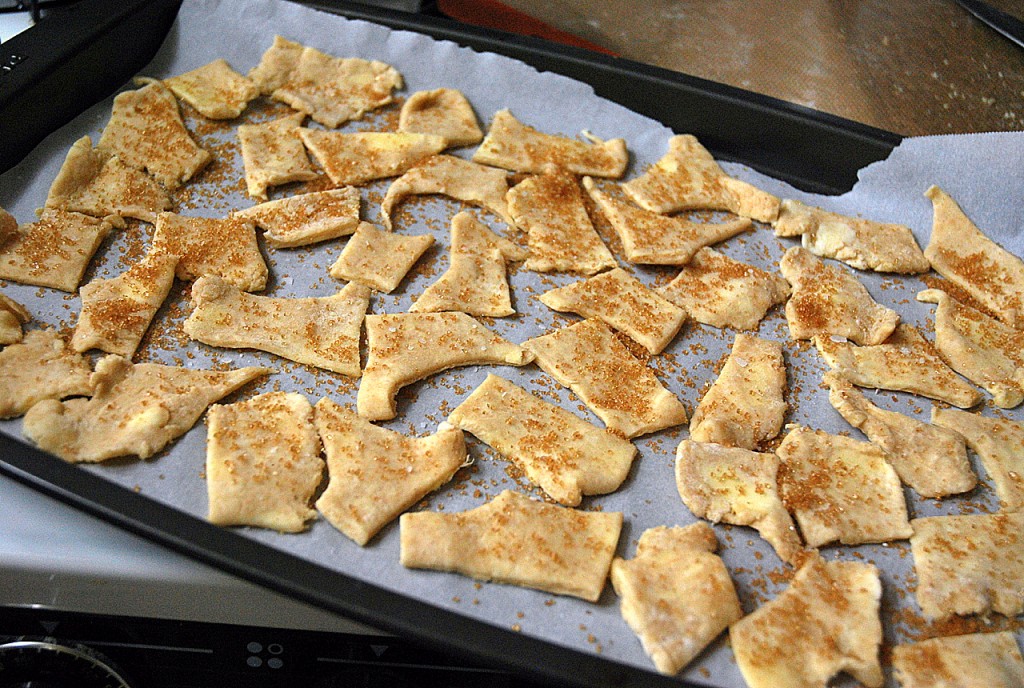 Today's Special: Baked leftover pastry scraps
Hold it right there, buster. I better not see you re-rolling your pastry scraps. In a cold kitchen, with cold hands, you toiled to ensure that your butter was not overworked. You can't negate that effort by re-rolling and watching your tender dough go from flaky to tough. I also better not see you throwing them out. That's a bellyload of flaky pastry that should be celebrated!
Grab your kitchen shears and chop up your scraps into chip-like shapes. Load them onto a parchment lined baking pan and stick them in a 350-degree oven for around 15 minutes or so. Just until golden. Wait! I better see you dressing them up a bit before putting them in the oven. Sea salt and turbinado sugar. Maybe some cinnamon? Ohhhh… how about fleur de sel and black pepper to have you dreaming of a pot pie? Get creative. Lose the guilt for eating butter-laden chips by reminding yourself you didn't waste a scrap.