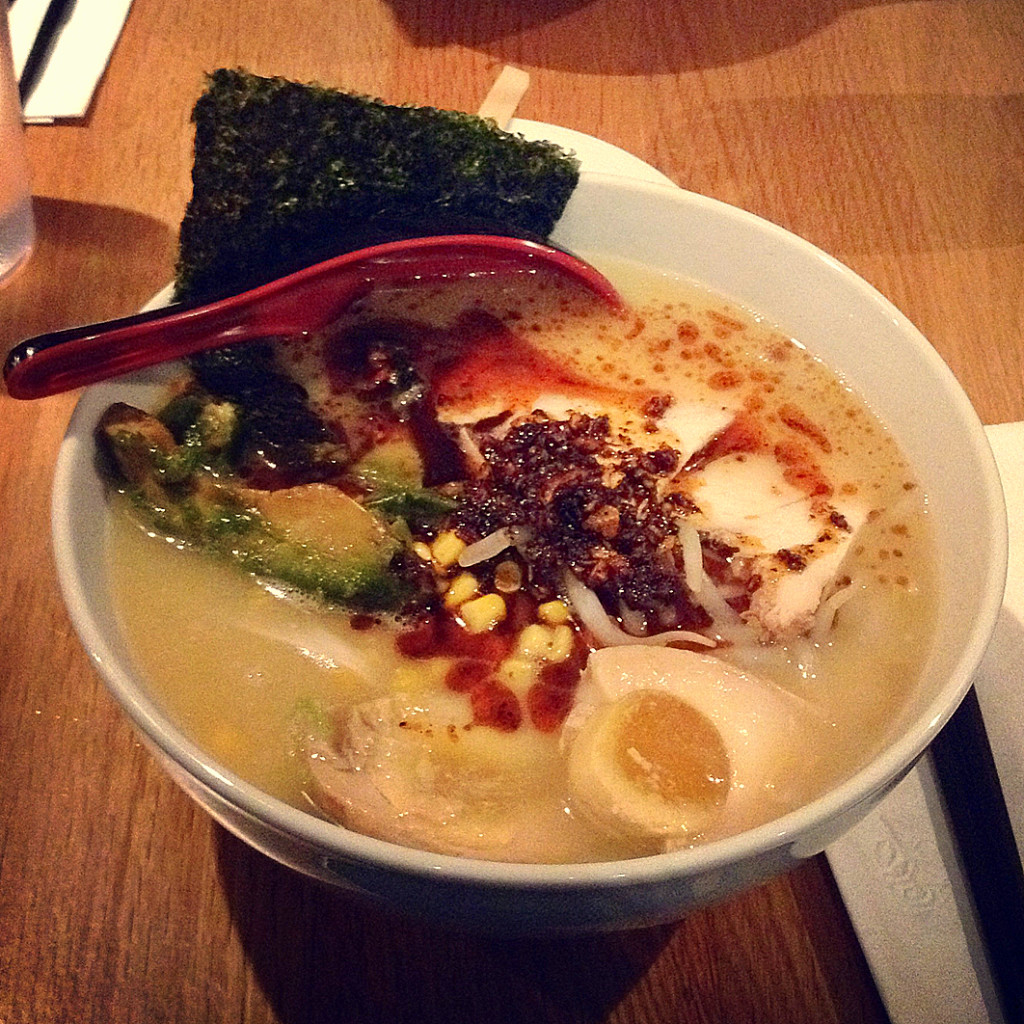 Today's Special:  Totto Spicy Ramen, Totto Ramen, New York
So you know that ramen is a big deal, right? Especially here in New York. Like, almost as big a deal as pizza. Wellllll maybe at this exact culinary moment in time, perhaps bigger than pizza. With ramen burgers causing crazy lines and ramen master Ivan Orkin opening up some slurp shops, everyone wants broth-stained shirts.
Even me. It's taken a while, but I'm into it. Especially the styles with lighter broths. Or without any broth! (Future post in the works…) I don't shy away from fat (More butter, please?), but I do shy away from tonkotsu style ramen, which is probably the most popular. Tonkotsu broth is known for its creamy richness; richness that can only come when you simmer bones for a long long time, and they render out all their fatty, collagen, gelatinous goodness. For me, it's too much, but for the vast majority of ramen lovers, it's heaven.
Transcendent ramen for me has been the rich chicken broth of Totto Ramen. The bird just produces a slightly leaner broth than the pig, and I'm down with that. And I like mine spicy, with the additions of a nitamago egg, some corn, and seasoned avocado. You can't see the springy noodles in this shot, but believe me, they are there, soaking up the magical broth and waiting for me to dig around and lift so that I can slurp, slurp, slurp. Just talk to my silk blouse. She's not very happy.
Oh, and for those of you who only know ramen from instant packages? Get off that bus and try to find the real thing!
Oh oh:  Cream and Sugar turns five today! FIVE. Thank you for reading.
Totto Ramen
366 West 52nd St or 464 West 51st St, New York