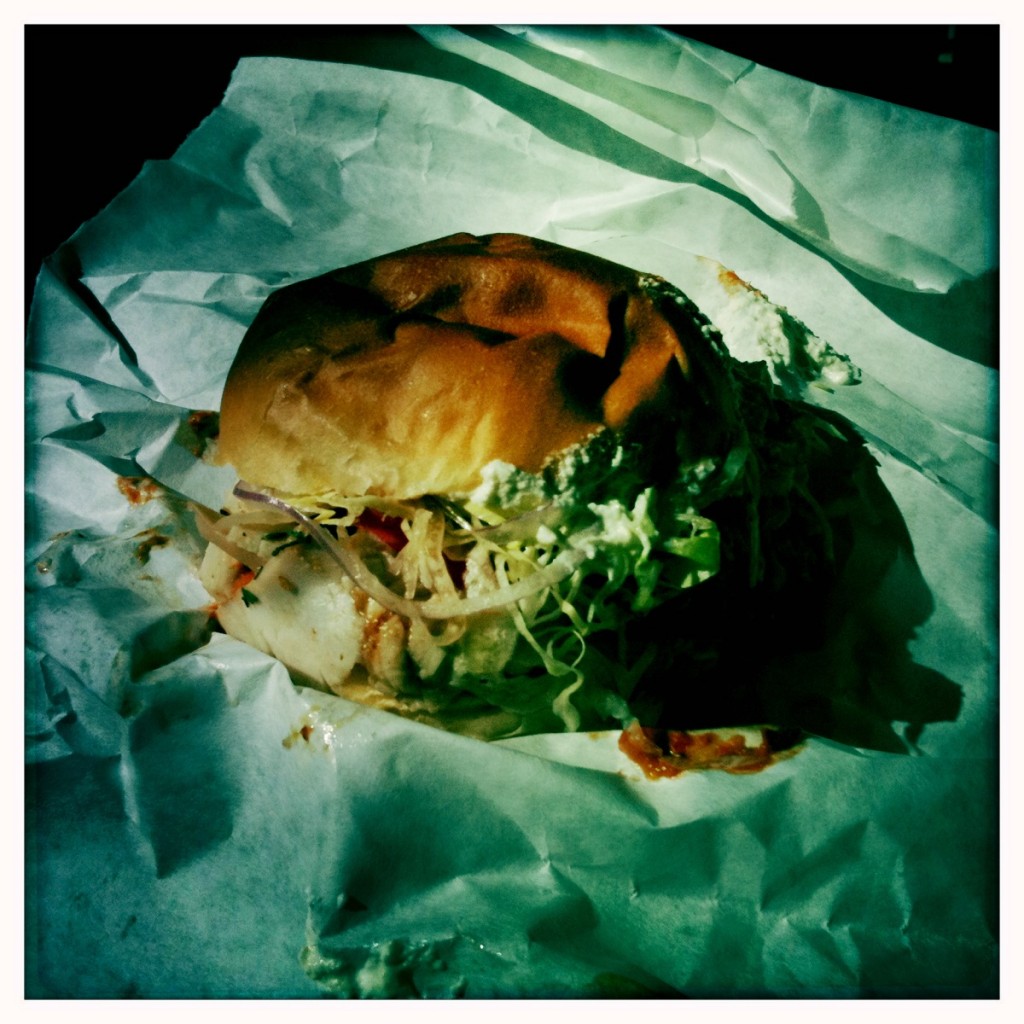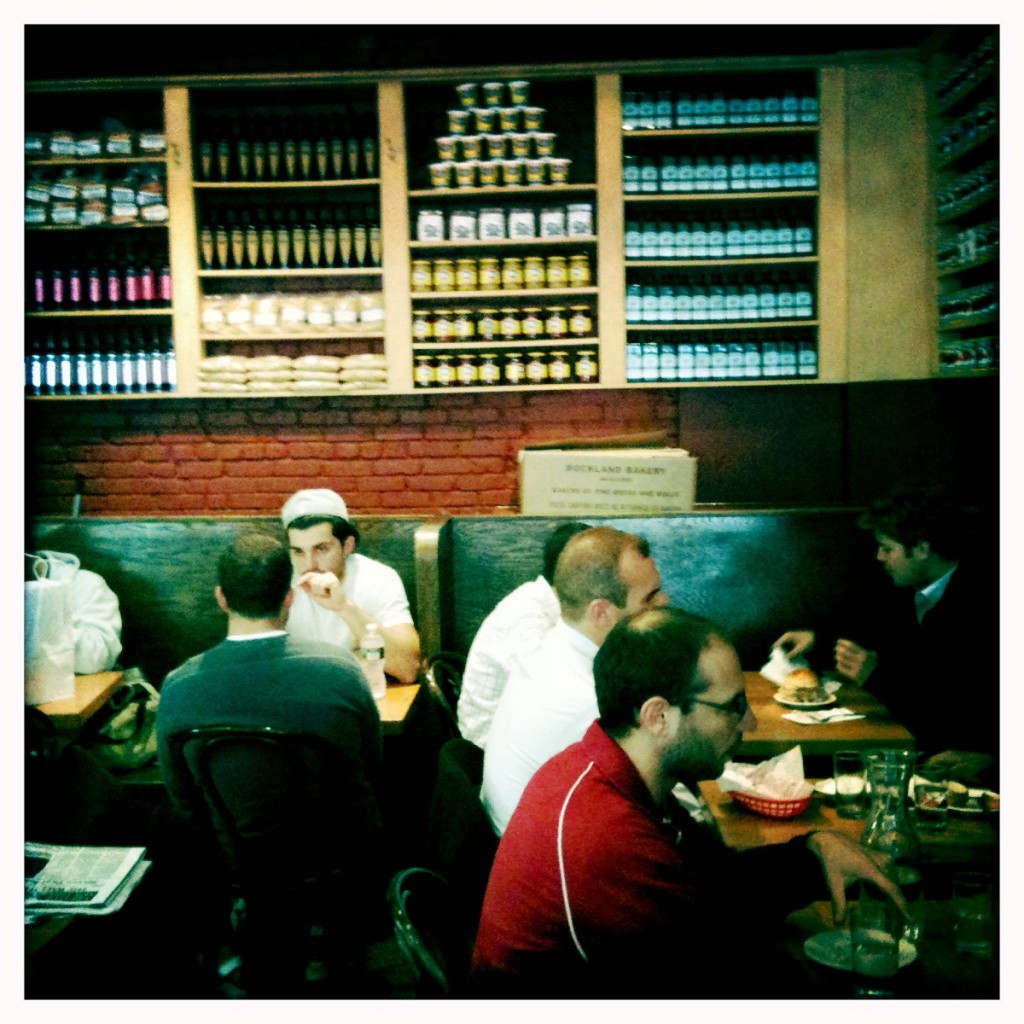 Today's Special: Roast turkey on a roll, Torrisi Italian Specialties
Ah, New York. It's my favourite place to be. And although I missed out on a traditional Thanksgiving meal, it's my favourite place to be during my favourite long weekend. Anything you might have heard about autumn in New York is true, but add that a July-like heat wave is possible. I could hardly believe my luck.
To offset my lack of a proper turkey and fixings meal, I made sure to still have some gobbler while in the Big Apple. First, I went for Henry Public's amazing turkey leg sandwich and then, to the roast turkey at Torrisi Italian Specialties. Substituting their fresh ricotta for the mayo, it was hard to believe at first that a white roll, with lettuce, tomato and "spicy sauce" atop herb-roasted breast meat would yield one of the best sandwiches I've ever had. But on second thought, it wasn't. There was something magical about that sauce. And the meat itself… it doesn't happen very often where I stop to think about how delicious the herbs are on a piece of meat. Who cares that it was breast meat? It was juicy and flavourful and perfect for Thanksgiving weekend. Worth the hype. Worth the wait.
I must mention again that it was like 25 above, and I ate it on a park bench. I heart NY.
Torrisi Italian Specialties
Mulberry & Prince, New York City