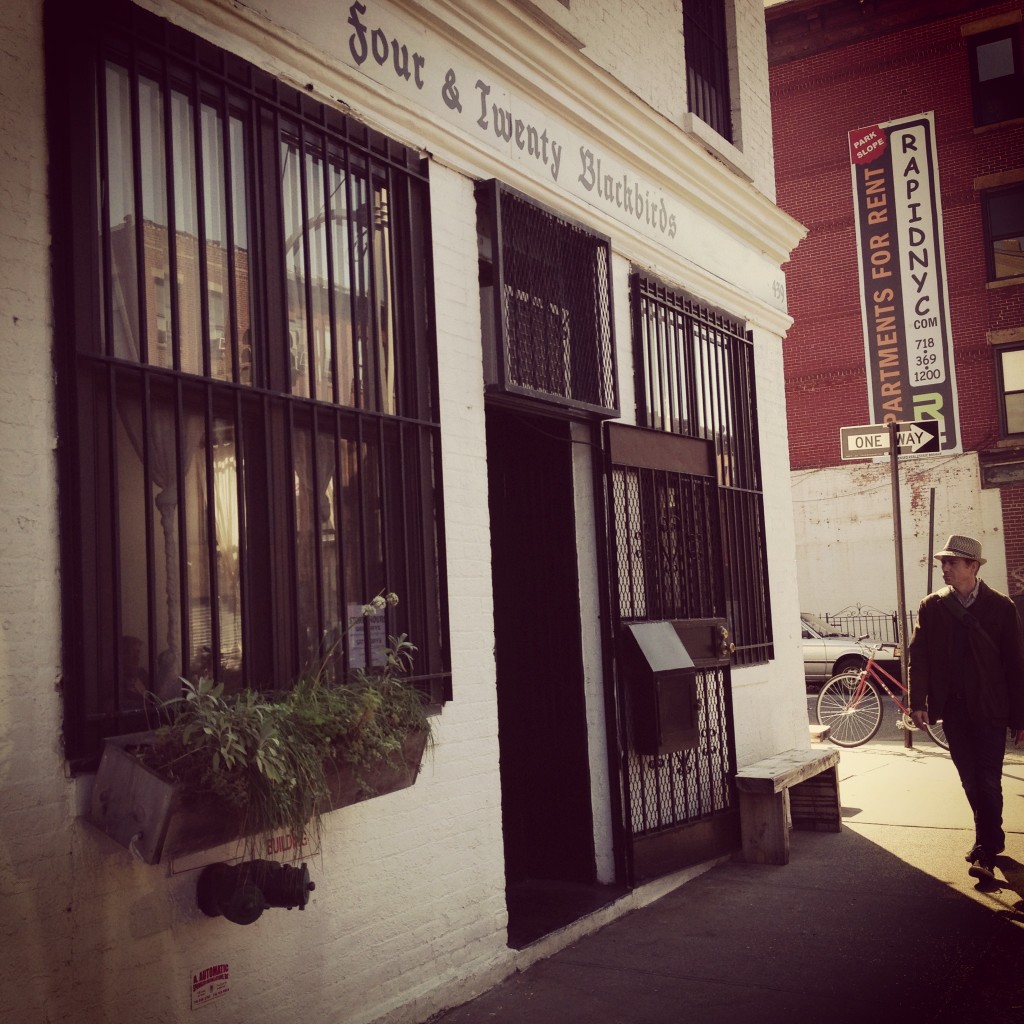 It's been months since I've had a slice of pie. Months. For a girl who can eat pie as easily as ice cream, I was in dire straits. My nostalgia for running along the seawall in Vancouver rivalled my nostalgia for heading to Aphrodite's after dinner for tea and a slice of raspberry rhubarb. Cookies, cupcakes, ice cream, gelato, frozen yogurt. Everywhere. Pie? Good pie? NYC seems like a ghost town.
I knew very well about Four & Twenty Blackbirds. I knew all about the pie legend that is their salted caramel apple. And salty honey. And lemon chess. They have received glowing reviews and lots of press. But, um, how can you go for dessert when the shop closes at 6? Not very dessert friendly. I know, I know. They make limited numbers for optimal freshness, and the shop IS in the industrial-not-dessert-friendly area of Gowanus, but still. I like dessert after dinner, when the sun's away, and the time is ripe for catching up and settling down.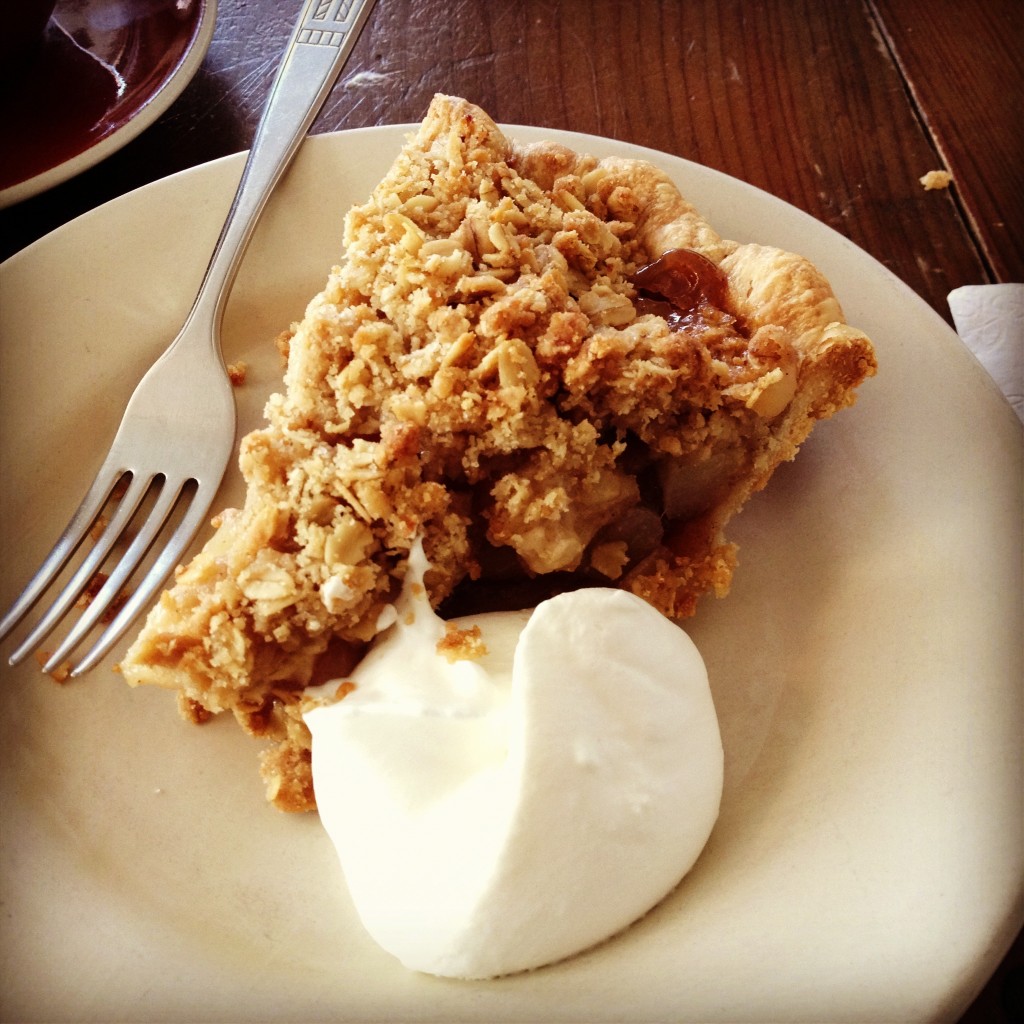 Fall is my favourite time for pies (obviously), and so with a crazy craving, I decided to have pie for brunch. What's wrong with that? Pancakes are by and large equivalent to dessert, so why not just cut the BS and outright have dessert. Being only a 15 minute walk away, I took in some warm Sunday sun and made my way past the toxic Gowanus canal. The place itself is exceedingly cute and cozy and much more apt for a lazy afternoon than a quiet evening.
What can they get me? Pear bourbon crumble. Fruit makes it much more appropriate for first thing, right? While the execution of the pie was perfect (crust, texture, composition), the overall effect was too sweet for me. I couldn't taste any bourbon, so the pear and crumble were sweet + sweet. My coffee was the perfect foil as its bitterness cut right through that pairing. The brown butter pumpkin I took home for that night's dessert, however, was outstanding. A double pie day equally so.
Only a 15 minute walk away, and it took me almost six months to visit. Shameful.
Americans celebrating Thanksgiving in November means an extra six weeks of pumpkin pie on the menu. Jackpot.
Four & Twenty Blackbirds
439 3rd Avenue, Brooklyn