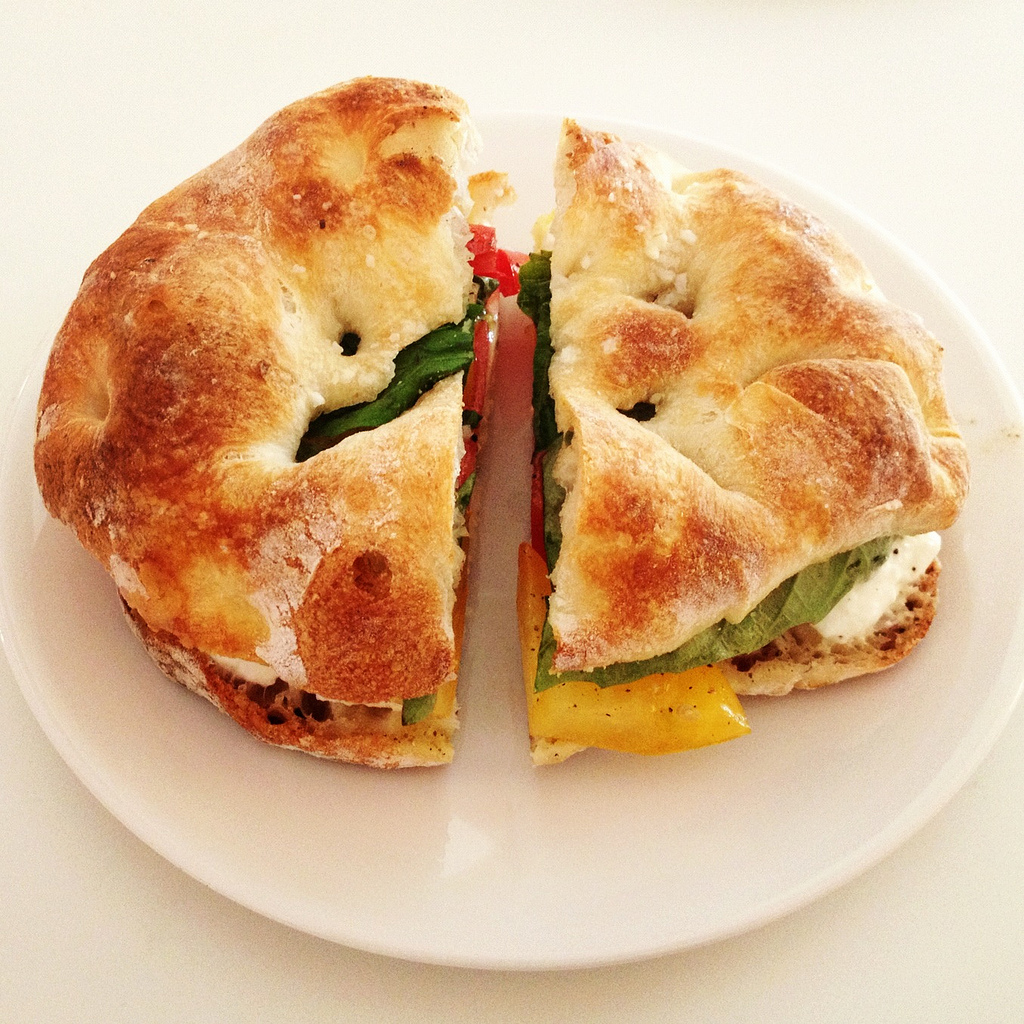 Today's Special:  Caprese sandwich, Sullivan Street Bakery (Chelsea location), New York
Forgive me. I forgot about this sandwich. I came across the photo and cursed myself for not posting about it at the height of summer, at the height of tomatoes. I don't even know if the Sullivan Street Bakery is still making this sandwich at this time of year. I can pretty much guarantee, however, that whatever kind of sandwiches they're making, you're going to love them.
As a big fan of Jim Lahey and his no-knead bread method, I made sure that the SSB was on my list of places to visit. But, with the original location in Hell's Kitchen and the second in Chelsea, I never found myself in the neighbourhood (I'm not a West side kind of girl), and a weekend trek was just too much of a trek. Then came Summer Fridays at work. By working extra each day, I could get every second Friday afternoon off.  I could hardly say no. I promised myself I wouldn't spend that time cleaning house or doing laundry. On one hot summer Friday, I made a list of Chelsea galleries to visit and a beeline for the Chelsea SSB.
The sandwich screams "fresh!" Fresh pizza bianca, fresh heirloom tomatoes, fresh basil, fresh mozzarella. All brought together with some grassy slips of olive oil. The cheese was so fresh that I had a puddle of milky whey gracing my plate from the pressure that my hands brought while eating. Oh, and there was a sprinkling of sea salt. My perfect bite(s) came when my  teeth cut through a juicy tomato, then the creamy cheese, then the crack of a salt crystal.  More, please.
Sullivan Street Bakery
236 9th Avenue, New York