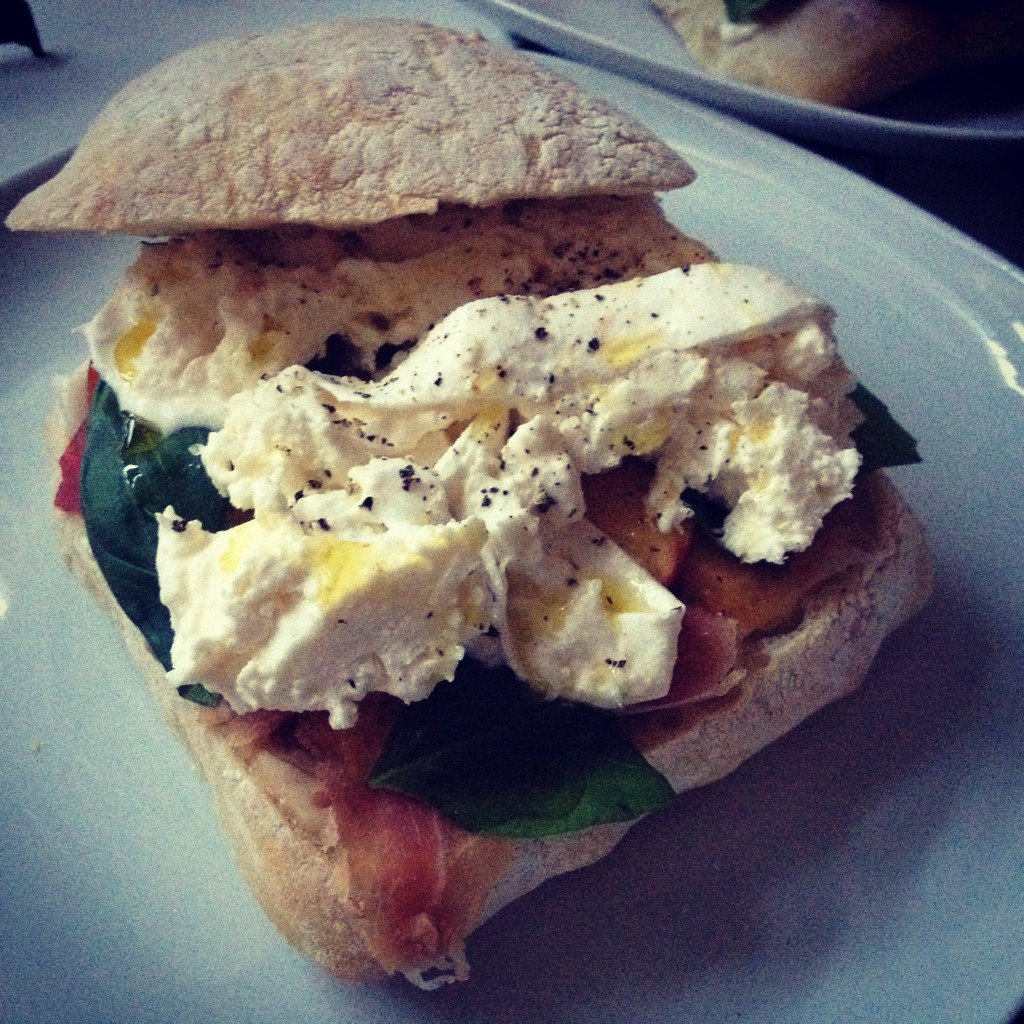 "I am my own worst critic" is my understatement of the century. In my opinion, I can do everything worse than you. I never have a good word to speak of myself, and when one is spoken of me, I usually have a trick up my sleeve for convincing you that you're wrong.  Three-plus decades of attempted perfectionism has yielded a girl who doesn't know how to relax and not needle out flaws. You name a category, I tell you how I just don't measure up. It can be exhausting, but thankfully for you, the people most exhausted always have a PhD at the end of their names.
In the context of this blog, my urge to needle and prick means I'm an insecure, amateur cook who has found relief in New York City talking about the food that I eat rather than the food that I make. As much as I can find great satisfaction in pulling something culinary off, especially if it's for a guest, I get anxious prior to the pots and pans coming out. Food is just food, I know, but I don't want to be serving fucked-up food to a person that I care about or photographing ugly food for you, dear readers.
A guest in the house brought out my caretaker, and with it, my need to care through food. You're sleeping on my couch? I'll make you a meal even when my little devil tells me it's going to be  a flop. (I do give myself brownie points sometimes for trying.) Given that my guest was from Edmonton, and I'd still not heard a peep from any Edmontonians about any newfound love of burrata cheese, I had ingredient number one. I was introduced to burrata a few years ago in Vancouver and fell head over heels instantly. "Mozzarella that gives birth to creamy strings of heaven" would be my second understatement of the century. Slapping it on some bread with a bit of salt and a bit of sweet was… my best idea ever. After one bite, I beamed. After two, I reminded myself that no, I hadn't read about this somewhere. I DID IT. Of course, there are prosciutto, peach and mozzarella creations all over the internet, I told my devil. But my creation had burrata. And balsamic mayo.
For about an hour, as my guest and I enjoyed the sandwiches, joked, and caught up, my needle stayed in my pocket and my devil shut up and read "The New Yorker."
Prosciutto, burrata, and peach sandwiches
Use amounts based on how many sandwiches you want.  One standard ball of burrata could be used for about three sandwiches.
Crusty bread, such as ciabatta
Prosciutto, shaved
Burrata cheese
Fresh peach, sliced
Fresh basil leaves, roughly torn
Balsamic mayo*
Olive oil
Salt and pepper
Slather one slice of bread with balsamic mayo. Layer prosciutto, then peaches, then a few basil leaves.
Cut ball of burrata into chunks. It will be messy. Just go with it.
Layer cheese on sandwich. Drizzle with olive oil and sprinkle with salt and pepper. Place second piece of bread on top.
*Balsamic mayo: In a ratio of about 4:1, mayonnaise to balsamic vinegar, mix well and add one garlic clove sliced in half lengthwise. Let sit in the fridge for at least 15 minutes. Remove garlic before serving and mix again.