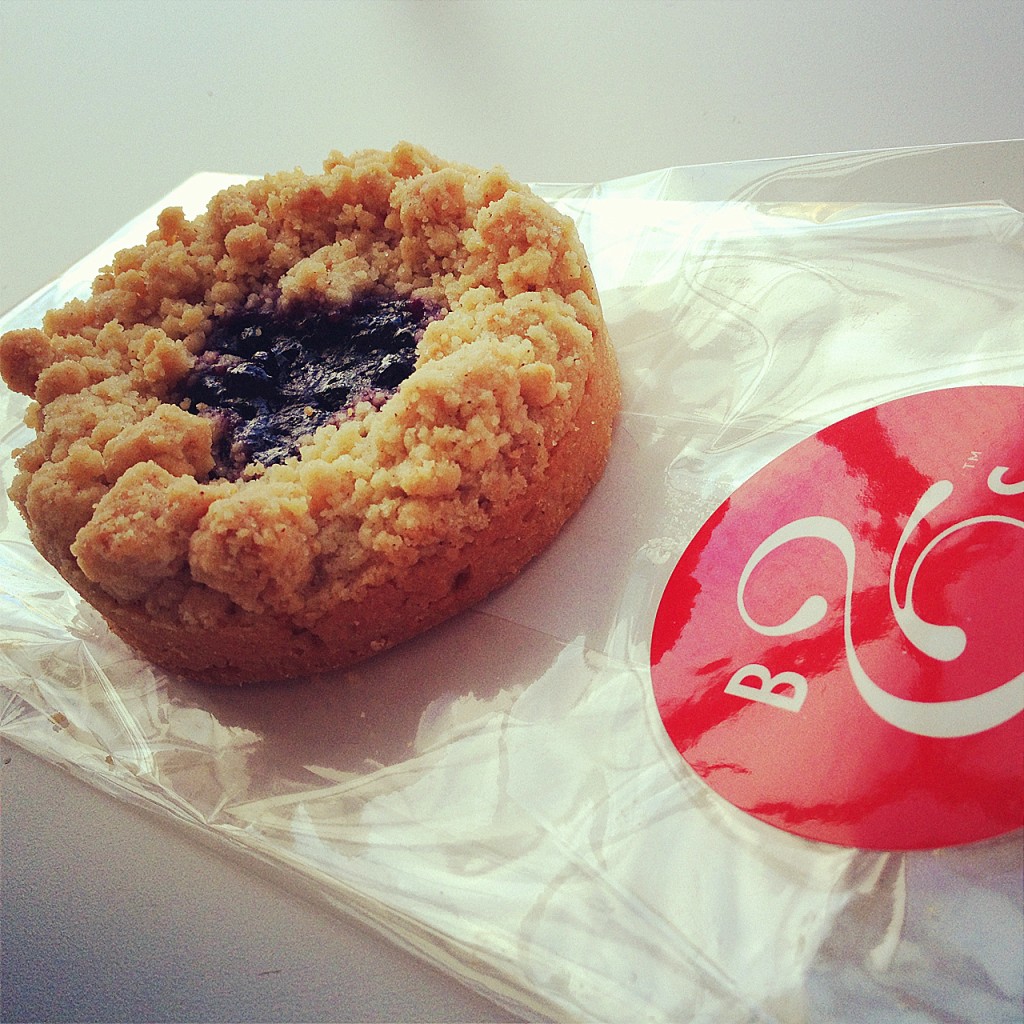 I'm a fan of Dorie Greenspan. I'll never forget the first time I heard her speak on NPR. The energy and love she had for baking oozed from my speakers, and I was completely smitten. So, I was really excited to hear that her and her son were taking their pop-up cookie shop, Beurre & Sel, and translating it into not one, but two, bricks and mortar locations here in New York. Dorie Greenspan cookies available all the time? Sign me up!
But, uh, this happened last year, and I… just went. To a week-long specialty pop-up. That signing up part didn't really happen I'm ashamed to say. The point is, I made it to the pop-up (read: It was a two-minute walk from the office), and I bought some cookies. FROM DORIE GREENSPAN HERSELF. I've had some awesome celebrity sightings this past year (Woody Allen, Ricky Gervais, Michael Caine), but having the chance to speak to one of my baking idols for a few minutes really made my week.
And then I went back to the office, removed my classic jammer from its plastic bag, and ate one of the best cookies of recent memory. I'm not a crispy cookie girl, and I was a little bit afraid that each bite would bring a downpour of crumbs. Not even close. The cookie yielded softly to my bite, filling my mouth with butter, sugar, and salt. It was magical.
The cherry on the top for you is that this is not solely a New Yorker treat. Dorie Greenspan goodness is within your reach through the power of mail order! I recently took some tubes of the sesame sea salt and sables to California, and based on the groans of pleasure from my Californians, they do just fine after a plane ride. The only dilemma is if you should order one of each kind, or two.